WHOAMI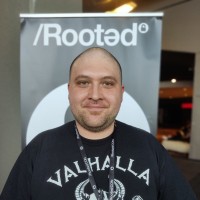 My name is Iván Santos Malpica (aka HackCommander). I am a mathematician, computer engineer and I work as a cybersecurity consultant.
These are my titles:
Mathematical Engineering by the Universidad Complutense de Madrid.
Computer Engineer by the Universidad Nacional de Educación a Distancia (UNED).
eJPT (eLearnSecurity Junior Penetration Tester) by eLearnSecurity.
Developed tools
Creator of the following tools:
PHP-info-cookie-stealer (This is a payload generator designed in Bash to exfiltrate user cookies through the PHP info page bypassing the HttpOnly flag during XSS exploitation.)
Contributions
I have made the following contributions:
Attendances
Attendee at the following cybersecurity events:
RootedCON 2022 (Madrid)
Osintomático 2022 (Madrid)
RootedCON 2023 (Madrid)
Osintomático 2023 (Madrid)